First Steps Nursery
September News
25/09/2019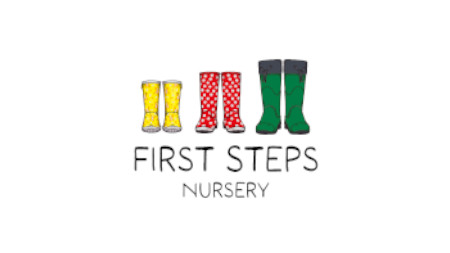 First Steps Nursery
September Newsletter 2019
A new school year is upon us and we have many new children started with First Steps. I would like to welcome both the children and their parents/guardians into the nursery and encourage them to become actively involved in their child's care.
Staff Changes
Over the Summer holidays one of our staff members Alex Duff in the 3 - 5 room has decided to have a career change and will be leaving us to pursue a career in Nursing. We wish her well with this. Amber from our baby room has moved into the 3 - 5 Room and will take over Alex's Group. Chloe Qualifies as an Early Years Practitioner and is staying in our 3 - 5 room and will have her own Key worker Group. We wish both staff well in their new roles.
Stay and Play Day
We will be holding a stay and play Day in the nursery for the children in our 3 - 5 room. This will be held on Thursday 10th October throughout the morning and afternoon sessions. Further details of this will be posted on our Facebook page. This is an opportunity for your child to share their experiences with you.
Rhyme Time
This is our equivalent of a stay and play Day in our 2 - 3 room. We have now held quite a few of these and have had positive feedback from parents/grandparents/guardians who have attended. This is an opportunity for you to come along and learn some of the songs and Rhymes your child has learned with us. It will be held on Wednesday 9th October at 12 noon till 12.30 pm in our 2 - 3 room. All parents of children in our 2 - 3 room are invited irrespective of whether they attend on a Wednesday or not.
Photographer
We are having in the nursery a photographer on Thursday 26th September from 9.30 am till 3.30pm. The will stop for lunch between 12 noon and 1 pm. If your child is in nursery on this day they will have their photograph taken unless inform a member of staff that you do not wish this. There is no obligation to buy any of the photographs. If your child does not attend on a Wednesday and you wish their photo taken please speak to a member of staff and book a time suitable to yourself.
Parents Night
We are holding a parents evening in the 3 - 5 room. This will be held on Tuesday 22nd October between 4pm and 6pm and a schedule to book a time slot will be available in the play room.
September / October / November Holidays
There will be no funded sessions in the 3 - 5 room on Monday 23rd September , Week Commencing Monday 14th October, Monday 21st October. or Friday 15th and Monday 18th November.

Bringing of Toys into the nursery
Can I please ask parents/guardians to discourage children from bringing toys into nursery from home. We cannot be held responsible for these if they go missing.
Medicines
Can I please ask parents/guardians not to leave any medicines in your child's bag. Please hand these to a member of staff and complete the relevant permission forms.
Lending Library
We continue to offer our lending library to children in our 3 - 5 room. We are looking for a parent volunteer to get involved in the Lending Library on a Tuesday and Thursday mornings from 11 am till 12 noon.
Peripatetic Teacher / Additional Support Teacher
We have a new peripatetic teacher this year called Mrs Pauline Walker who you will see coming in and out of the nursery throughout the school year.
Pick up / Drop Off Times
Staff are always available at these times to listen to any needs for the child for the day ahead or to report on their day however I must ask that if you have any issues that require discussion at length you make an appointment to speak with a key worker in confidence at a time suitable to all.
Collection of Children
Can I ask parents/guardians to ensure that their child is collected on time at the end of their Session. If you are unable to collect your child yourself please ensure who ever is collecting them is aware of pick up times. The nursery closes at 6pm and I would ask that all parents arrive no later than 5.55 pm and evacuate premises by 6pm. Staff also have homes to go to and Families to attend to.
Face Book Page
We have a closed Face book page which is regularly updated with information from the nursery and photographs of the children enjoying some of our various activities. This is only available to parents/ friends of the nursery. If you do not wish photos of your child to be included on this and you have not made this clear on your permission slips please inform a member of staff. Thank you to everyone who comments on our page. We still have an Open Facebook page however we do not post any photographs of the children on this page.
Personalisation of Clothing
Can I please ask parents/guardians to ensure your child's name is clearly marked on all items of clothing/footwear that comes into the nursery. With over 100 children using First Steps we cannot keep track of all items lost in the nursery but if your child's name is clearly visible we can ensure lost items are returned to their owners.
Can I also ask that the children have slip on soft shoes to change into as they are not yet at the stage of tying their laces and this is a very time consuming task for staff.
Nursery Uniforms
Polo shirts, Sweatshirts, Cardigans and jackets can all be ordered in the nursery if you wish them. Please speak to a member of staff who will provide you with an order form and show you samples of any of the above.
Nursery WebSite
This is in the process of being updated and should be available from November 2019.