First Steps Nursery
December News
20/11/2019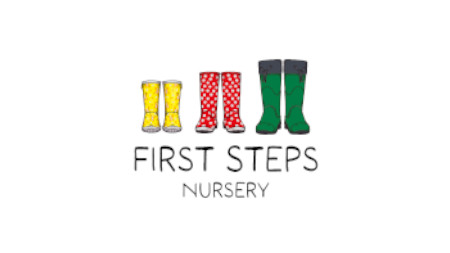 December Newsletter 2019
Season's Greetings to everyone.
I would like to welcome to First Steps Nursery any new children and their parents/guardians. We hope that you will enjoy being with us and if you have any questions please do not hesitate to ask.
Stay And Play Days
This activity was well received. Thank you to everyone who attended and for your positive feedback. We will be repeating this activity in the new year.
Photographs
Many thanks to everyone who supported the nursery in this venture. I hope everyone was pleased with their orders. If you have any queries please get back to me.
Parents Evening
This was very well attended by parents. My thanks for this as the staff all work very hard with your children to prepare for this and stay late to accommodate working parents. We had quite a few parents who forgot about this event but we were able to accommodate this at a later date for them.
Christmas Jumper Day for Save the Children
This will take place on Friday 13th December. All children and staff are invited to join in the fund raising event for Save the Children. This is an enjoyable day for all.
Christmas Lunch
This will be served in the nursery on Tuesday 17th December for all children who usually stay for lunch on a Tuesday.
Christmas Panto
We would normally take the children in the 3 - 5 room to the panto at the Harbour Arts Centre in December but this year it clashes with our concert and party and they cannot accommodate us earlier in the week. Apologies for this but we will try again next year.
Christmas Concert
This is again for the 3 - 5 room children and will be held on Thursday 19th December. There will be 2 performances one in the morning at 10 am and one in the afternoon at 2pm. Again can I ask that you check with staff as to which performance your child will be in. There will be a collection at both concerts for a local Charity. Any suggestions for a deserving charity would be greatly appreciated.
Christmas Party
This is for ALL the children in the 3 - 5 and 2 - 3 room and will be held on Friday 20th December. The children in the baby room are asked to come along at 11.30 am to meet the man in the red coat and receive their gift. ALL the children are asked to come in this day irrespective of whether they attend on a Friday or not. There will be no funded session in the afternoon in the 3 - 5 room this afternoon. Funded sessions in the 3 - 5 room end at 12 noon today. (Unless you child attends a full day)
Nursery closing times over the festive season
Tuesday 24th December Nursery closes at 5pm
Wednesday 25th December Nursery Closed
Thursday 26th December Nursery Closed
Friday 27th December Normal Hours
Monday 30th December Normal Hours
Tuesday 31st December Nursery closes at 5pm
Wednesday 1st January Nursery Closed
Thursday 2nd January Nursery Closed
Friday 3rd January Normal Hours
Monday 6th January Funded sessions return.
Lending Library
Can I please ask that all lending Library books are returned to the nursery by Friday 13th December as we will be cataloging these over the christmas holidays.
Web Site
We have a revamped web site please check this out and give us some feedback site address is www.firststepsirvine.co.uk
Front Door
I know I ask this every newsletter but there are still visitors to the nursery who are not closing the door behind them. If you yourself are not dropping off/picking up your child can you please ask whoever is to double check that the door is closed behind them. We do not want any of your children slipping out an open door. Can I also ask drivers to SLOW DOWN when entering and leaving our carpark. Please be aware that there are CHILDREN about.
On behalf of all the management and staff at First Steps I would like to wish you all a Very Merry Christmas and a Happy and Prosperous New Year.